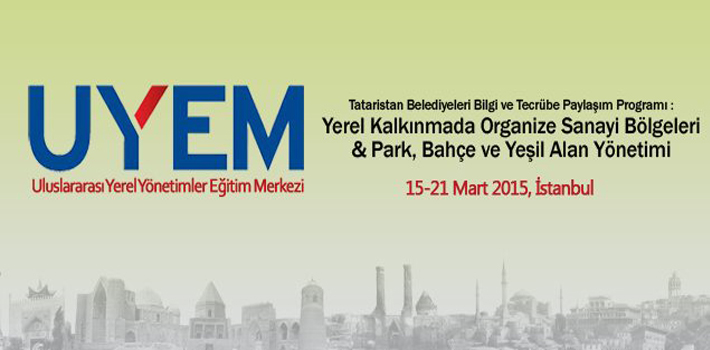 Union of Turkish World Municipalities' (TDBB) "Information and Experience Sharing Programs" organized for the mayors in member countries, continue. 
Planned in this context, "Organized Industrial Zones in Local Development & Parks, Gardens and Green Fields Management" Information and Experience Program will take place in Istanbul and Kocaeli, with the participation of Tatarstan Municipalities. The program will be attended by a Local Authority Delegation of 23 people under the chairmanship of Republic of Tatarstan Deputy Minister of Economy Natalya Tarkayeva.  
Sister Cities Meeting and Nawruz Celebrations
During the one-week program with the content of Organized Industrial Zones and Green Fields Management, the mayors will be informed about the activities of Kocaeli Metropolitan Municipality, Istanbul Metropolitan Municipality, Gebze Municipality, Gebze Chamber of Industry and organized industrial zones in Marmara Region, and will have the opportunity to examine the applications on site. Besides, the mayors coming from Tatarstan and their sister city mayors in Turkey will come together in a dinner organization with the concept of "Sister Cities Meeting", hosted by Kocaeli Metropolitan Municipality. The mayors will also attend to Nawruz Celebrations that will take place in Topkapı Cultural Park in Istanbul on 21 March 2015.   
The Program, whose opening Session will take place in TDBB Headquarters on16 March 2015 at 10 am, will end with the closing ceremony dinner hosted by Beykoz Municipality and the presentation of participation certificates on 20 March 2015.