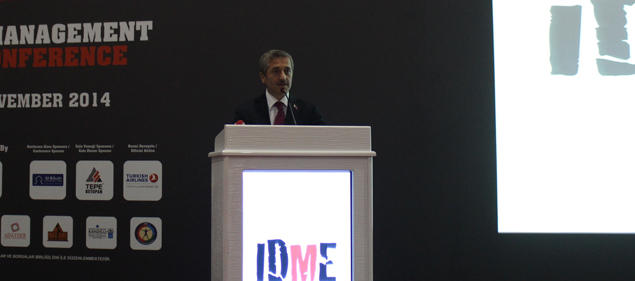 "IDME-International Disaster Management Expo" themed on "World Common Issue: Refuge" has organized third time this year, between 27-29 November in Ankara.
In the Conference helded in Ankara ATO Congresium and included 10 sessions, the topics were "The Effects of Refuge to National Economy, Refuge and Immigration From Local Government's Perspective, Life In Refugee Camps, Case Analysis: A History of A Man From Syria to Turkey, Refuge and Humanitarian Aid Issue From Non Governmental Organizations' Perspective."
Right along with several experts from different countries and sectors, Mehmet Tahmazoğlu; TDBB Deputy President and Mayor of Şahinbey Municipality participated to the event in the name of TDBB and made a speech about refuge problems in the opening session.
Dr. Jemilah Mahmood, Secretary General of United Nations Humanitarian Aid Summit initiated the expo which is the only one in Turkey and neighbour area and supported by 18 non governmental organizations on disaster issue in Turkey.
During the expo, participants found the chance of observing the last technologies that can be used during a disaster.